Unable to change content (text or images) in Web Client
Posted by John Villanueva, Last modified by John Villanueva on 21 November 2016 02:49 AM
It's possible to customize the content (text, images, or both) of the JSCAPE MFT Server Web Client (screenshots of the client shown below).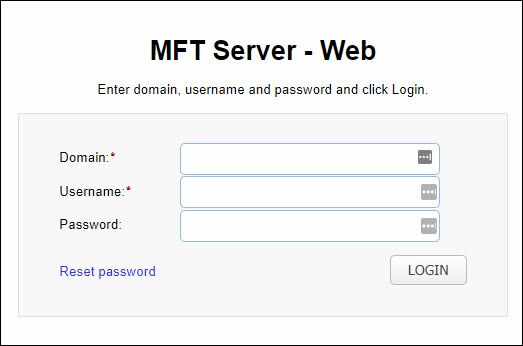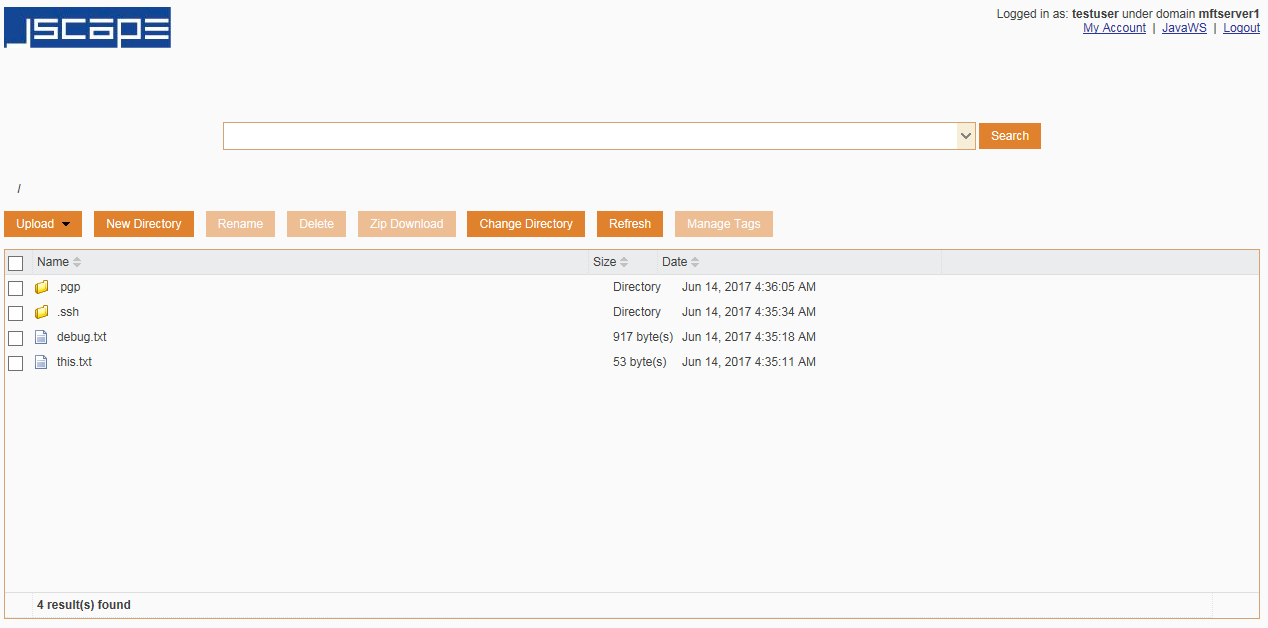 This can be done in
Server > Settings > Web > Resources
or in
[domain] > Services > HTTP/S > Resources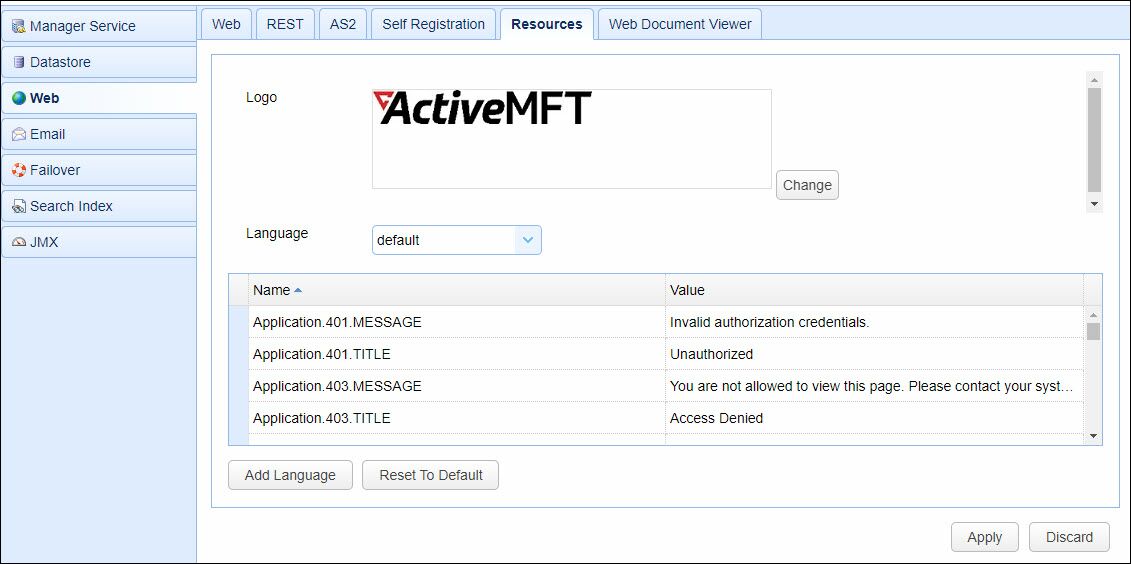 Unfortunately, there are times when the changes don't seem to take effect. For example, you might have changed the Application.TITLE or Logo, but don't see the changes when you inspect the Web Client.
One possible reason could be that you may have simply failed to specify the Language on which the changes should apply. The language needs to be specified because the Web browser your using to display the Web client might be using a specific language. If you look at the previous screenshot, you'll see that the Language drop-down list box is set to "default". Try changing the Language setting to English or whatever language you're using on your browser BEFORE changing any of the settings.
Don't forget to click Apply after changing the settings.
---